Heaven-In-Cabo Villa 3708

Stunning ocean and Los Arcos view! Two bedrooms, three baths, over 2200 square feet of living area.
Click here for photos of Villa 3708
Villa 3708 is on the seventh-floor (of eight floors) and located on the west side of the U-shaped Villa La Estancia resort. With the location, villa 3708 has incredible views of the ocean, Los Arcos (Land's End, the stunning rock formation that Cabo San Lucas is famous for) and features the morning sun spilling onto the balcony, which makes for incredible mornings spent sipping coffee, eating pastries and enjoying the view. During the summer months, Villa 3708 is shaded from the afternoon sun.
Villa 3708 has been recently upgraded with stunning new artwork, furniture and flat-panel televisions.  All televisons are internet-enabled and feature Netflix on-demand programming as well as 30+ channels provided by the resort. If you can't find a great movie on Netflix, there are also DVD players, along with many DVD movie titles.
Villa 3708 also features a stunning view of Cabo San Lucas (from the front door).
Villa 3708 is a two-bedroom unit and sleeps a maximum of eight. Square footage of the villa is approximately 2200 square feet, including the outdoor living area (balcony).
Villa 3708 is fully equipped and features a king-sized bed in the master bedroom and two queen-sized beds in the second bedroom. A sofa bed is also available (linens are not provided for the sofa bed however). Beds in the master and second bedrooms are fitted with temper-foam mattress pads, resulting in an incredibly comfortable bed.
In addition to full bathrooms in each bedroom, there is a three-quarter bathroom located off the living room.
While most of our rentals are for the full two-bedroom villa, at some times of the year we rent the villa as a one bedroom/two bath unit as well (as shown below).
Our villas are non-smoking.
Click HERE for specific information on our other villa, Villa 1707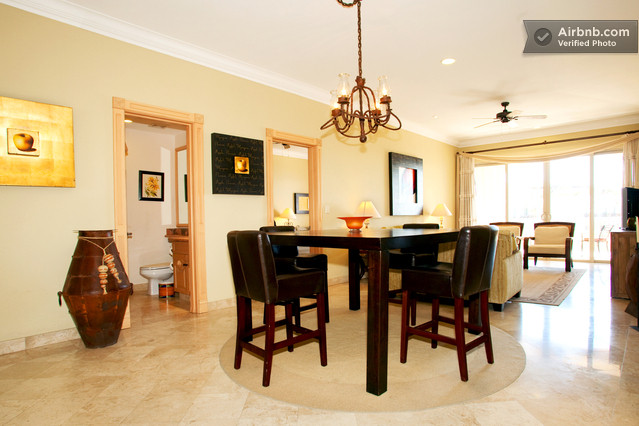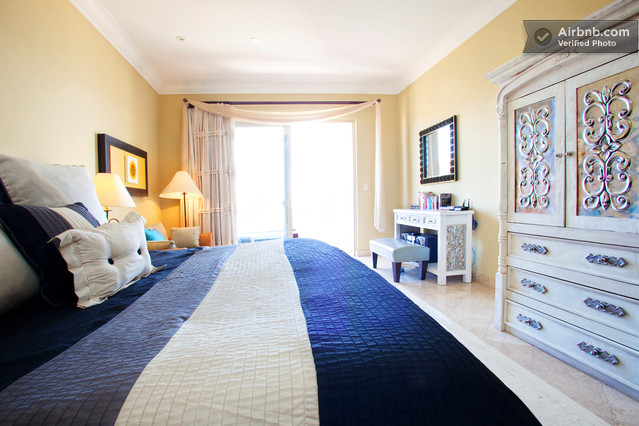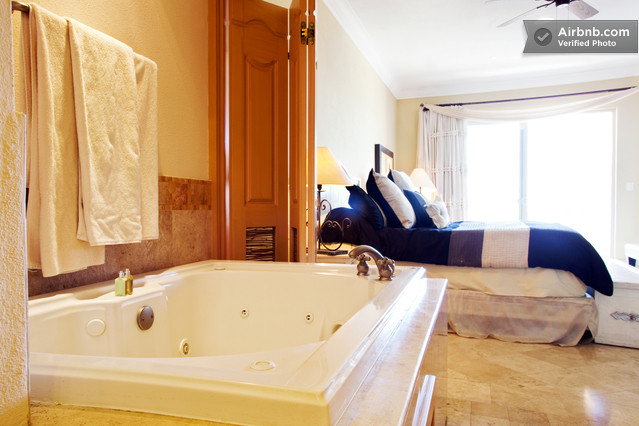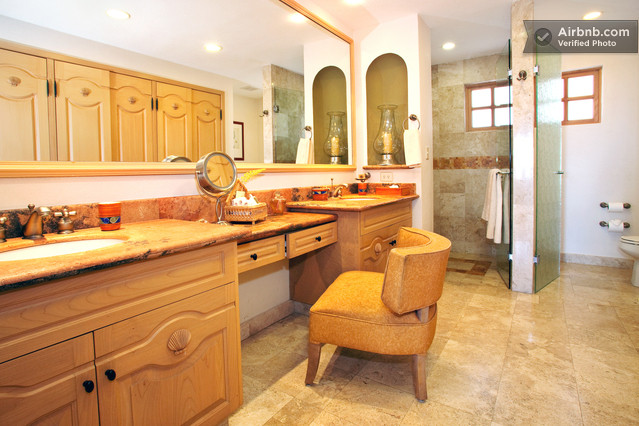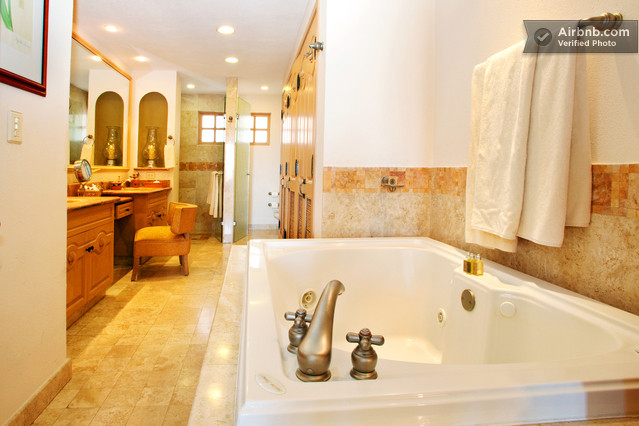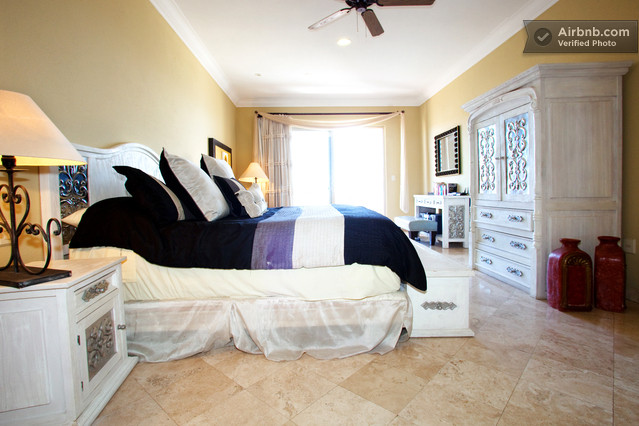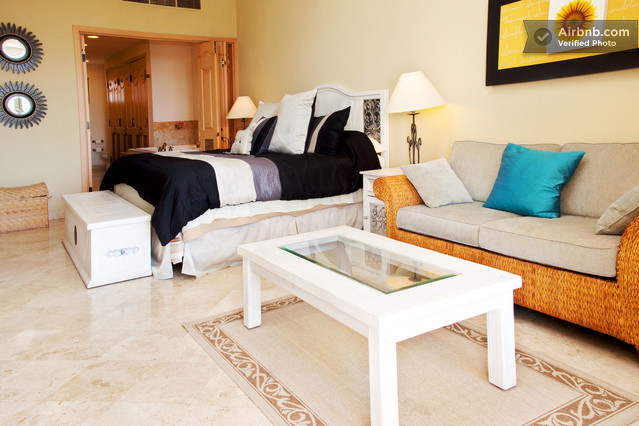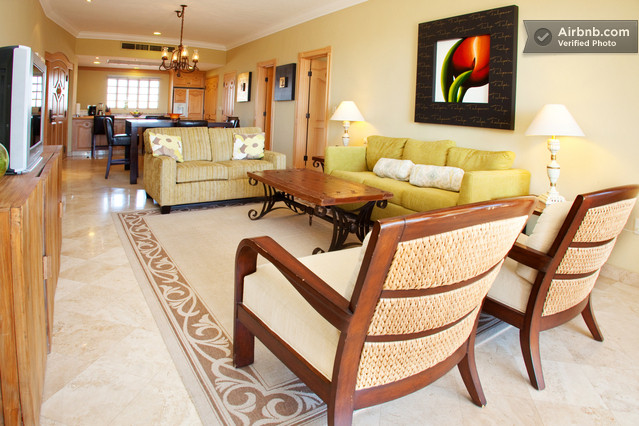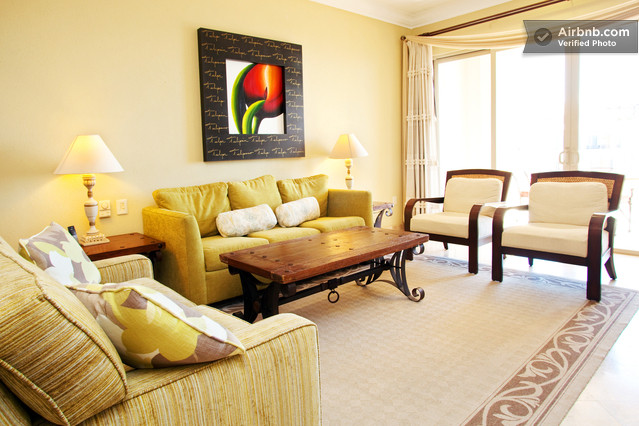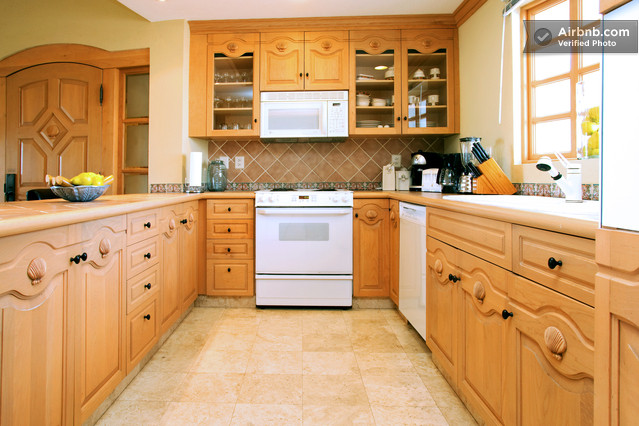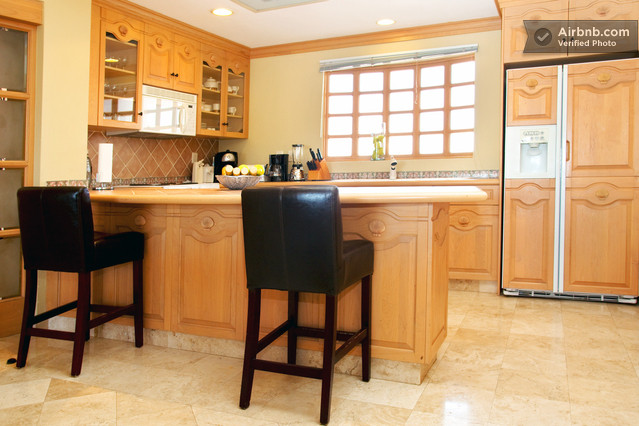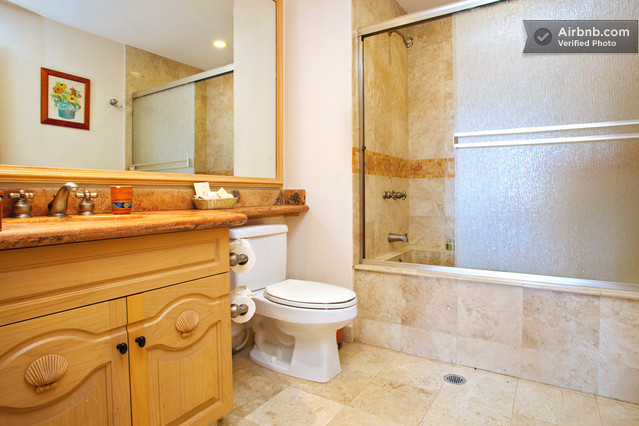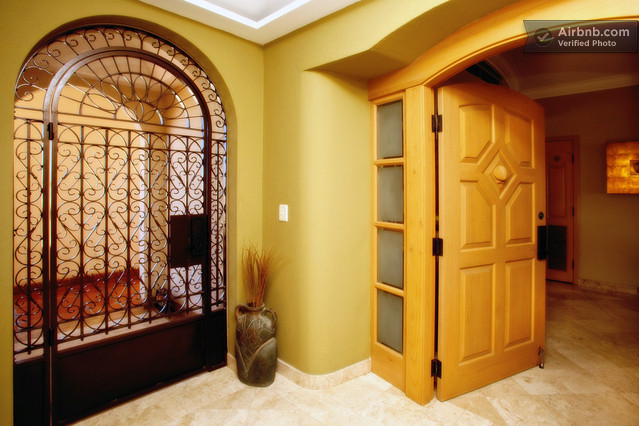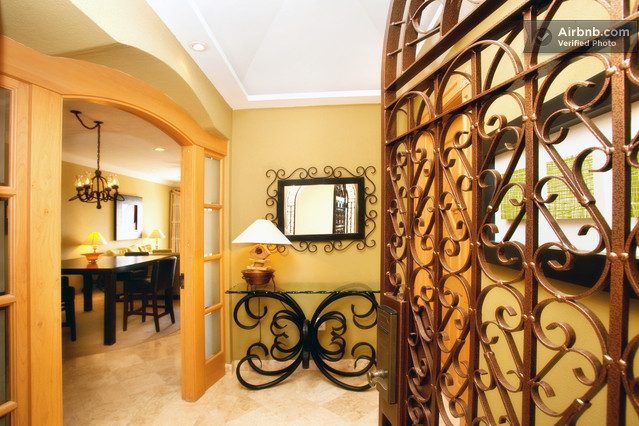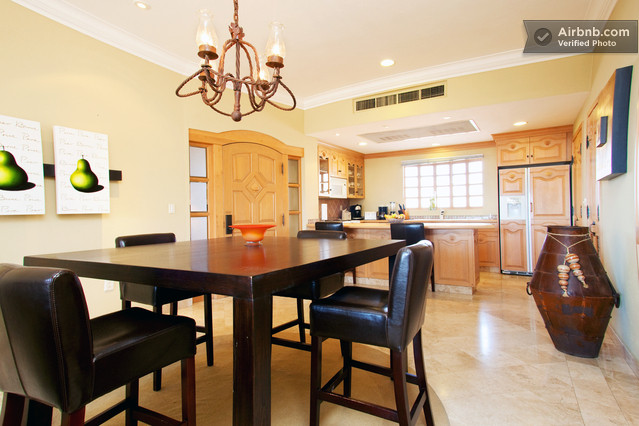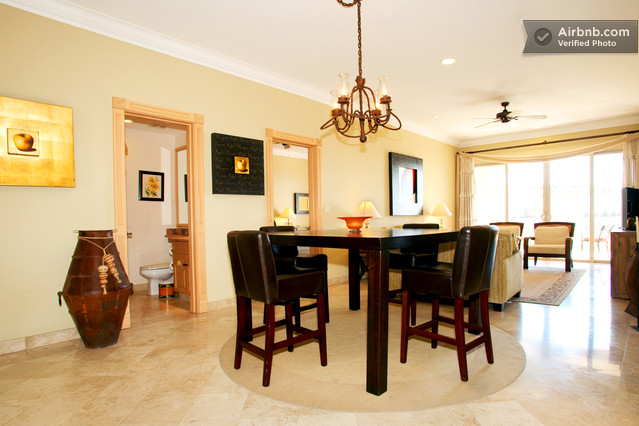 Why 3708:

Great Reviews!
We're rated EXCELLENT on Flipkey!

Top Vacation Rental in Cabo
We were awarded this in 2011!

Great View!
Ocean *and* Los Arcos
A picture is worth a thousand words: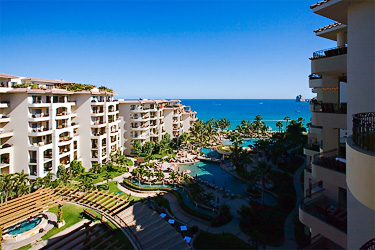 Photo taken from 3708′s balcony.

Updated!
Recently refurbished
Professionally decorated. Three Samsung flat-screen TVs, Netflix-enabled on each.

Morning Sun!
Afternoon Shade
Located in Phase 3, Villa 3708 enjoys the morning sun. Great for breakfast on the balcony. The unit enjoys afternoon shade.

Free USA and Canada Calling!
Dedicated Skype Calling
Unlimited calls to/from USA/Canada using our Skype phone system.

Free Internet!
Wired and Encrypted WiFi
Our villa has an encrypted WiFi network, along with a wired connection. Villa La Estancia provides public WiFi in most areas of the resort.